"Karen gave us real hope
that our daughter could realize her potential,
and she really has realized that! "
As leaders in the field of child development and Ireland's only qualified provider of the LiFT programme, we work closely with you, giving you the tools to better understand & treat your child's challenges.
Tailor-made Programmes
Our team of dedicated, highly qualified professionals, lead by Karen O'Connor Consultant Speech & Language Therapist, use a unique approach to diagnose the underlying cause of your child's difficulties. This diagnosis gives us an in-depth understanding of your child's neurological development and allows us to devise the most effective, tailor-made treatment programme.
Speech & Language Therapy & the LiFT Programme
Our unique individualized programmes, help each child achieve their full potential in all areas. This programme has been developed by Karen O'Connor Consultant Speech & Language Therapist over twenty years and is a combination of brain-based programmes including the LiFT programme, Therapeutic Listening with other sensory integrative techniques and speech & language therapy to help each child achieve their true potential.
We can help if your child is struggling with:
Sensory Processing Disorder
Speech & Language Delay/Disorder
Auditory Processing Disorder
Autism
Asperger's Syndrome
Attention Difficulties
A.D.H.D.
Dyspraxia
Developmental Co-ordination Disorder
Global Developmental Delay
Down's Syndrome
Specific Language Impairment
Reading Difficulties
Social Difficulties
Difficulties with Listening, Hearing, Concentration or Learning
With our highly specialised programmes and our in-depth knowledge & expertise in the fields of Paediatric Speech & Language Therapy, Therapeutic Listening & Sensory Integration, we are seeing children achieve incredible results in a short period of time.
Find out more about our specialised programmes.
Who We Are
Karen O'Connor | Consultant Speech and Language Therapist and Director of Services at the Child Development Centre
Karen has twenty years of experience working closely with children with a wide variety of developmental challenges. These include autism, Asperger's syndrome, developmental co-ordination disorder, sensory processing disorder, cerebral palsy, dyspraxia, ADHD, speech and/or language delay, speech and/or language disorder, global developmental delay and many other challenges.
LiFT™ programme
Over the years Karen has undergone considerable post-graduate training in many areas including advanced studies in sensory integration, the LiFT™ programme, Therapeutic Listening™ programme, Advanced Therapeutic Listening™ programme, Floortime, Talktools amongst many others.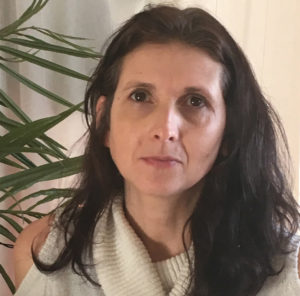 Fidelma Savage | Speech & Language Therapist @ The Child Development Centre
Fidelma obtained her Bachelor of Science degree in recent years, having returned to college as a mature student. Fidelma worked as a Therapeutic Listening Therapist and as part of the administration team at the Child Development Centre for 10 years. During this time, Fidelma worked with many children and their families who were carrying out home and in-clinic speech and language programmes. Fidelma continues to develop her professional development through education and research.
Therapeutic Listening Therapist
Fidelma is a registered member of the Irish Association of Speech and Language Therapist, the professional association of Speech and Language Therapist in Ireland. Fidelma is also a registered member of CORU, the regulating body of Health and Social Care professionals in Ireland.
Donna | Family Support & Administrative Coordinator
Donna is a new addition to our team at The Child Development Centre. Donna joined our team approximately a year ago and is at the end of the phone and email ready to chat and support all the families.
Donna has been supporting families ever since with her positive nature and professional and confidential advice and support.