Revolution Slider Error: Slider with alias home-page not found.
Maybe you mean: 'slider_Full_Width' or 'Small_banner' or 'Resources' or 'specialised-programmes' or 'testimonials' or 'getting-started'
The Child Development Centre
is the sole provider of the LiFT programme in Ireland.
We tackle the cause of your child's challenges, not the symptoms.
'Our team of dedicated, highly qualified professionals, lead by Karen O'Conor Consultant Speech & Language Therapist, use a unique approach to diagnose the underlying cause of your child's difficulties. This diagnosis gives us an in-depth understanding of your child's neurological development, and allows us to devise the most effective, tailor-made treatment programme.
With our highly specialised programmes and our in-depth knowledge & expertise in the fields of Paediatric Speech & Language Therapy, Listening Therapy & Sensory Integration, we are seeing children achieve incredible results. We work closely with our colleagues in Occupational therapy, Biomedical Therapists, Craniosacral Therapy & Psychology to help your child achieve their true potential.
Karen O'Connor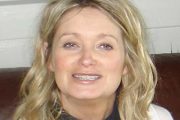 Karen is Consultant Speech & Language Therapist/Director of Services at the C.D.C. She has over twenty years experience working closely with children with a wide variety of developmental challenges. Her extensive experience has helped her to develop a unique & innovative programme for families that incorporates sensory integrative and other neurological techniques with more traditional speech and language therapy approaches with amazing results. Continue Reading…
As leaders in field
of child development,
we work closely with you,
giving you the tools
to better understand
& treat your child's challenges.
We can help if your child is struggling with:
Sensory Processing Disorder,
Auditory Processing Disorder,
Autism,
Asperger's Syndrome,
A.D.H.D.,
Dyspraxia,
Developmental Co-ordination Disorder,
Global Developmental Delay,
Down's Syndrome,
Specific Language Impairment,
Difficulties with Listening, Hearing, Concentration, Reading or Learning.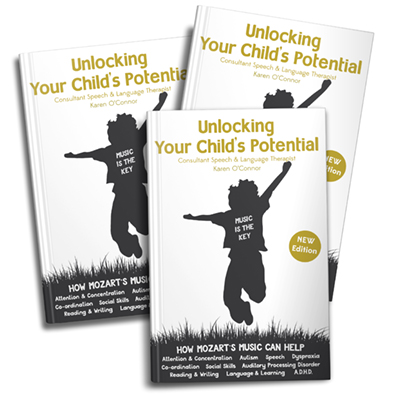 New Ebook Now Available!
Unlocking your Child's Potential E-Book
In Unlocking Your Child's Potential: Music is the Key consultant speech & language therapist Karen O'Connor describes how children with Autism, Auditory Processing Disorder, Dyspraxia and other developmental challenges make remarkable progress with the help of music-based sound therapy.
"The techniques described in this book have the power to change children's lives forever." – Dr. Goodwin McDonnell – General Practitioner